Joe's Diner, serving breakfast & lunch daily from 7:00am – 2:00pm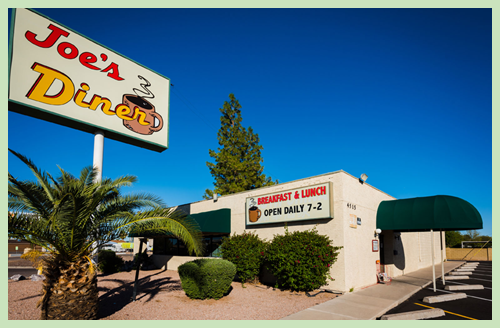 Here at Joe's Diner we pride ourselves in making as much of the food fresh while using local ingredients whenever possible.
This insures our food is of the highest quality, with the fewest additives creating the brightest flavors.
Joe has been making breakfast for over 30 years from cafes to campsites his experience has brought together a philosophy of sourcing and cooking that lets you taste the difference.
Pancakes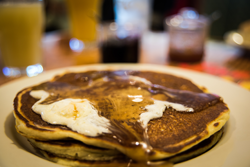 You have got to try our award winning, made-from-scratch pancakes!

Our Buttermilk Pancakes were voted 'Best in Phoenix' by the New Times. We pack more flavor into our pancakes than you can fit in your mouth. Our batter is made fresh throughout the day using local flour, eggs, butter and the highest quality buttermilk.

These pancakes will fill you up and go great with a cup of our coffee.
Biscuits and Gravy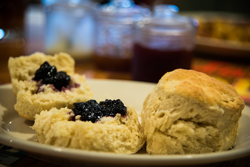 Our
biscuits
taste great because they are handmade throughout the day using local flour, aluminum-free baking powder and the highest quality buttermilk. They taste better topped with either sausage or the chorizo gravy we make using pan drippings every morning.
Our jams and jellies are made each week using the sweetest fruit we can find and just the right amount of cane sugar, fresh lemon juice and pectin to bring out the fruit's natural flavors. Ask about our homemade Apple Butter!
Coffee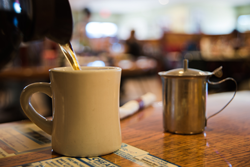 Our coffee is a full, rich cup of Arbuckles, made only with Arabica beans. Arbuckles is a Tucson based coffee that dates back to 1864. Known as Americas first pre-roasted coffee they have as much history as they do flavor. It is artisan roasted each week to get the freshest, boldest coffee profile that we crave so much! We believe our
coffee
should pack a punch, so grab a cup and we'll keep it full.
Arbuckles,
"The Coffee That Won the West!"